Family Fun for Seniors in Assisted Living: Strengthening Bonds
---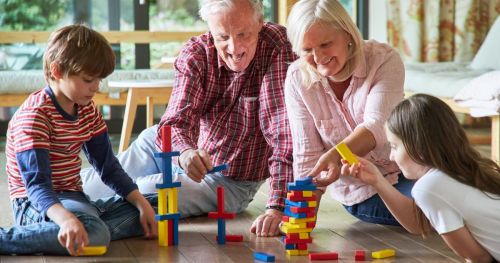 When a loved one moves into an assisted living community, it can sometimes feel like a big adjustment for the entire family. However, it's essential to remember that these communities are designed to foster independence, provide quality care, and offer a rich social life. One of the best ways to support your loved one in assisted living is to spend quality time together. Not only does this strengthen your bond, but it also creates beautiful moments for everyone involved.
Here are some family fun ideas to consider when visiting your senior loved one in assisted living:
1. Themed Movie Nights:
Set up a cozy movie night right in the comfort of their living space. Pick a theme, such as classic Hollywood films or old family videos. Bring some popcorn, their favorite snacks, and enjoy a cinematic journey.
2. Creative Arts and Crafts:
Get creative with arts and crafts. This is an ideal way to engage in a productive and enjoyable activity. You can paint, draw, make greeting cards, or even start a scrapbooking project filled with family pictures and special trinkets.
3. Game Time:
Board games and card games are excellent for bonding. Bring along some classic games like Scrabble, chess, or Uno. These games are not only fun but can also help keep minds sharp.
4. Gardening Together:
If there's a garden or outdoor space at the assisted living community, spend some quality time outdoors. Gardening is a therapeutic and enjoyable activity. You can plant flowers or herbs together, connecting with the earth and each other.
5. Cooking and Baking:
Prepare a meal together or bake some delicious treats. Share family recipes or teach your loved one a new dish. The aromas and tastes can be wonderfully nostalgic.
6. Memory Sharing:
Create a memory box or a scrapbook together. Encourage your loved one to share stories and anecdotes about their life. This is not only a fun activity but also a way to preserve their legacy.
7. Music and Sing-Alongs:
Music has a unique way of evoking emotions and memories. Sing-alongs or musical sessions with instruments like a guitar can be delightful. You might be surprised at how many songs your loved one remembers.
8. Walks and Outdoor Activities:
If your loved one is mobile, take a walk outside or participate in some light exercise. Fresh air and nature can be invigorating for both body and soul.
9. Community Events:
Check if the assisted living community hosts any events or activities that families can attend together. These events offer an opportunity to socialize with other residents and their families.
10. Special Occasions:
Celebrate birthdays, anniversaries, and holidays together. Decorate your loved one's living space, bring a cake, and make the day feel festive.
Remember that spending time with your loved one in assisted living is a way to show your ongoing support and care. These moments create positive experiences for everyone and enhance the overall sense of well-being. Family fun is not only enjoyable but also therapeutic and heartwarming for seniors and their loved ones in.