Rediscovering Your Passions: Inspiration for Seniors
---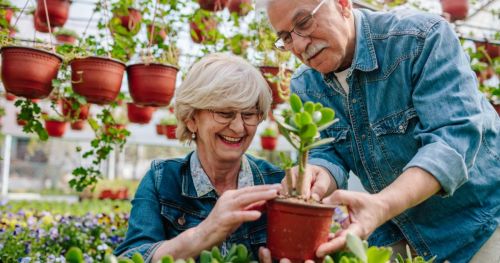 As we journey through life, our passions and interests often take a back seat to the daily demands of work, family, and responsibilities. However, the senior years present a unique opportunity to rekindle those passions, explore new interests, and find renewed inspiration. In this blog post, we'll delve into the art of rediscovering your passions as a senior and how it can bring a fresh sense of purpose and fulfillment to your life.
1. Embracing the Arts: Whether you were once an aspiring artist or simply enjoyed doodling in your spare time, the world of arts and crafts offers a therapeutic and inspirational outlet. From painting and drawing to pottery and sculpting, exploring creative expression can rejuvenate your spirit.
2. Writing Your Story: Many seniors have a lifetime of stories and experiences waiting to be shared. Writing can be a powerful way to document your personal history, thoughts, or even that novel you always wanted to write.
3. Nature's Inspiration: Reconnecting with nature can be a profound source of inspiration. Uncover the wonders of gardening, birdwatching, and spending time in the great outdoors. The serenity of nature provides a canvas for personal growth and discovery.
4. Volunteering and Giving Back: Sharing your time and expertise with others can be immensely gratifying. Explore the world of volunteering and the sense of purpose it brings. Whether it's mentoring the next generation, assisting at local charities, or supporting a cause close to your heart, giving back inspires both you and your community.
5. Lifelong Learning: The thirst for knowledge is ageless. From taking up new hobbies and enrolling in classes to exploring different cultures, education continues to inspire and expand your horizons.
This blog post aims to encourage seniors to reignite their passions and seek inspiration in the activities that bring them joy. The senior years offer a canvas of possibilities, and the pursuit of one's passions is a beautiful brushstroke in the masterpiece of life.